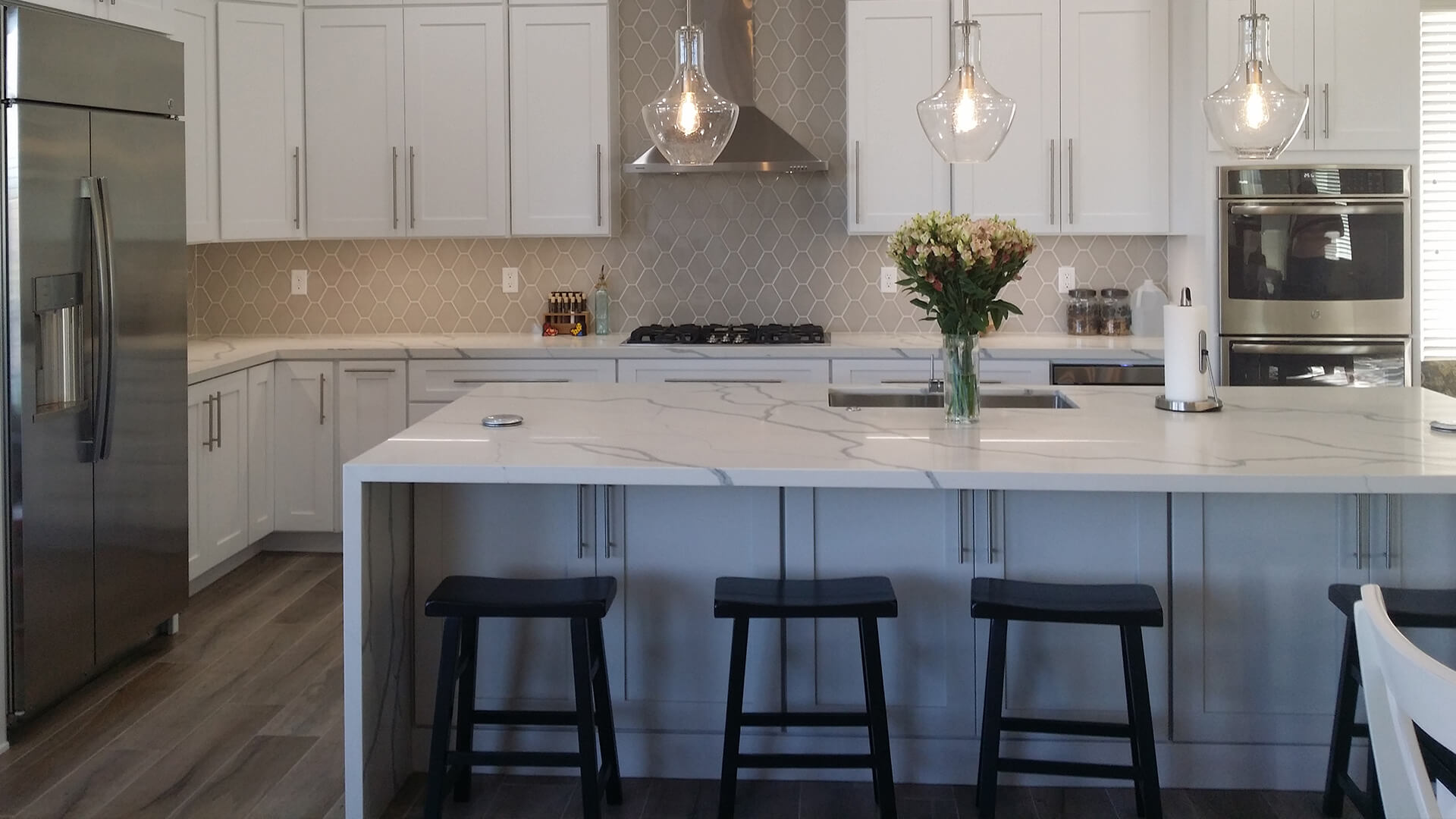 How Much Does It Cost to Remodel A Kitchen
April 15, 2022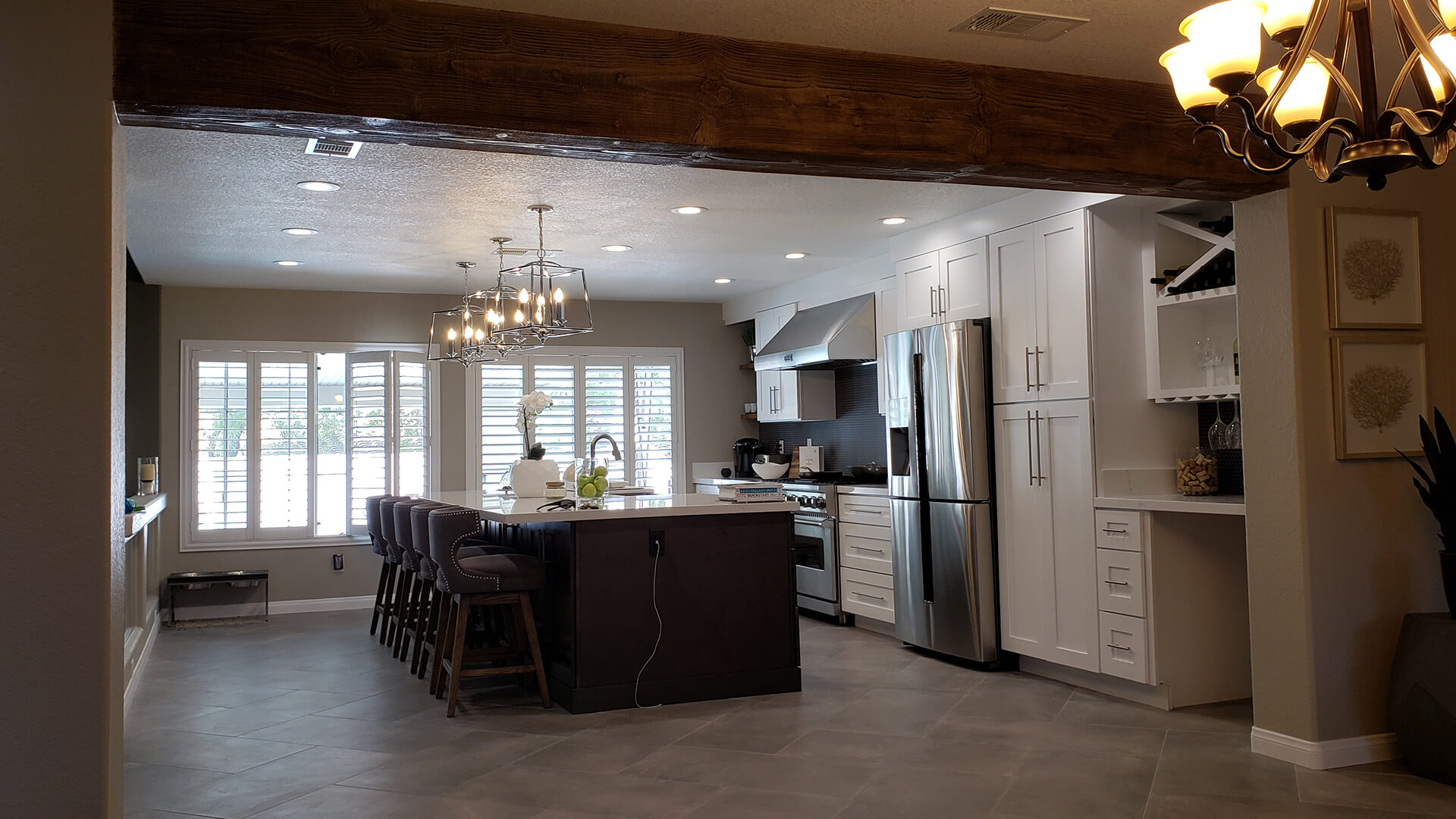 Benefits of Hiring Designer Kitchen & Bath for Remodeling Services
May 12, 2022
It's time for a kitchen update, and you've armed yourself with pictures and ideas for what you want. You barely know a screwdriver from a hammer, and you have no clue where to begin the project. A kitchen remodel is not something to attempt yourself if you aren't an accomplished DIYer. It's best to leave a project this important to the professionals.
In this case, the professional is a kitchen remodeling contractor. If you don't have much renovation experience, you may not know what to look for when choosing a contractor. A good kitchen remodeling contractor will help you remodel your kitchen in a timely manner while maintaining quality workmanship and staying in budget. Our goal is to help give you the knowledge to effectively select a contractor for your project.
Do You Need A Kitchen Remodeling Contractor?
Like most homeowners, you have a long list of things you don't like about your kitchen. However, when it comes to transforming your nightmare into your dream, you are lost. With a kitchen remodel, you want to ensure that every detail is meticulously crafted, right down to the drawer pulls on the cabinets.
A kitchen remodeling contractor oversees every detail of a kitchen renovation from start to finish. They have the experience to see potential issues even before they happen. It's their job to schedule the crews that work on the remodeling project, coordinate which jobs get done when, and ensure that the finished product is everything you always dreamed it could be.
Choosing the Right Kitchen Remodeling Contractor
When you're tackling the task of remodeling your kitchen, you want to hire the best contractor you can find and afford. It's also important to choose someone who knows the design trends in your area and who can maintain high quality workmanship. Here are some tips for doing that.
Start by finding the names of contractors near you. The internet is a good resource for doing this. You can use it to start your list, but you'll want to narrow your list by local names and those someone you know has used or knows. In Las Vegas, Designer Kitchens and Baths is a good starting point for a kitchen remodeling contractor.
Look at reviews and credentials. If you know you want to move the plumbing in your kitchen, you'll want to find a contractor who has good reviews in this area. You will also want to verify the contractor's licenses and insurance to ensure they have the appropriate credentials to work legally in your area.
Hold initial interviews. Give each contractor on your shortlist a general list of materials or brands you'd like to use. This general list is for getting estimates for both time and money expenditures. The time for details is later.
After your initial interviews, you can narrow your list to the contractors who you feel most understand what you want. This is (Detailed Drawings and Scope of Work)where you ask questions about their business histories, how they handle contracts, how often their jobs go beyond their estimated times, and even how often they have to redo a job.
The final step is signing a contract with the contractor you feel you can most efficiently work with and who you feel will most effectively bring your dream to life. Get every detail possible in writing for your protection and your contractor's.
Wrapping It Up
The average homeowner doesn't have the skill level to complete a kitchen renovation without the help of a professional kitchen remodeling contractor. The best way to find your ideal contractor is to research the available ones in your area using our discussed steps. In the Las Vegas area, contact Designer Kitchens and Baths to discuss your kitchen remodeling needs.