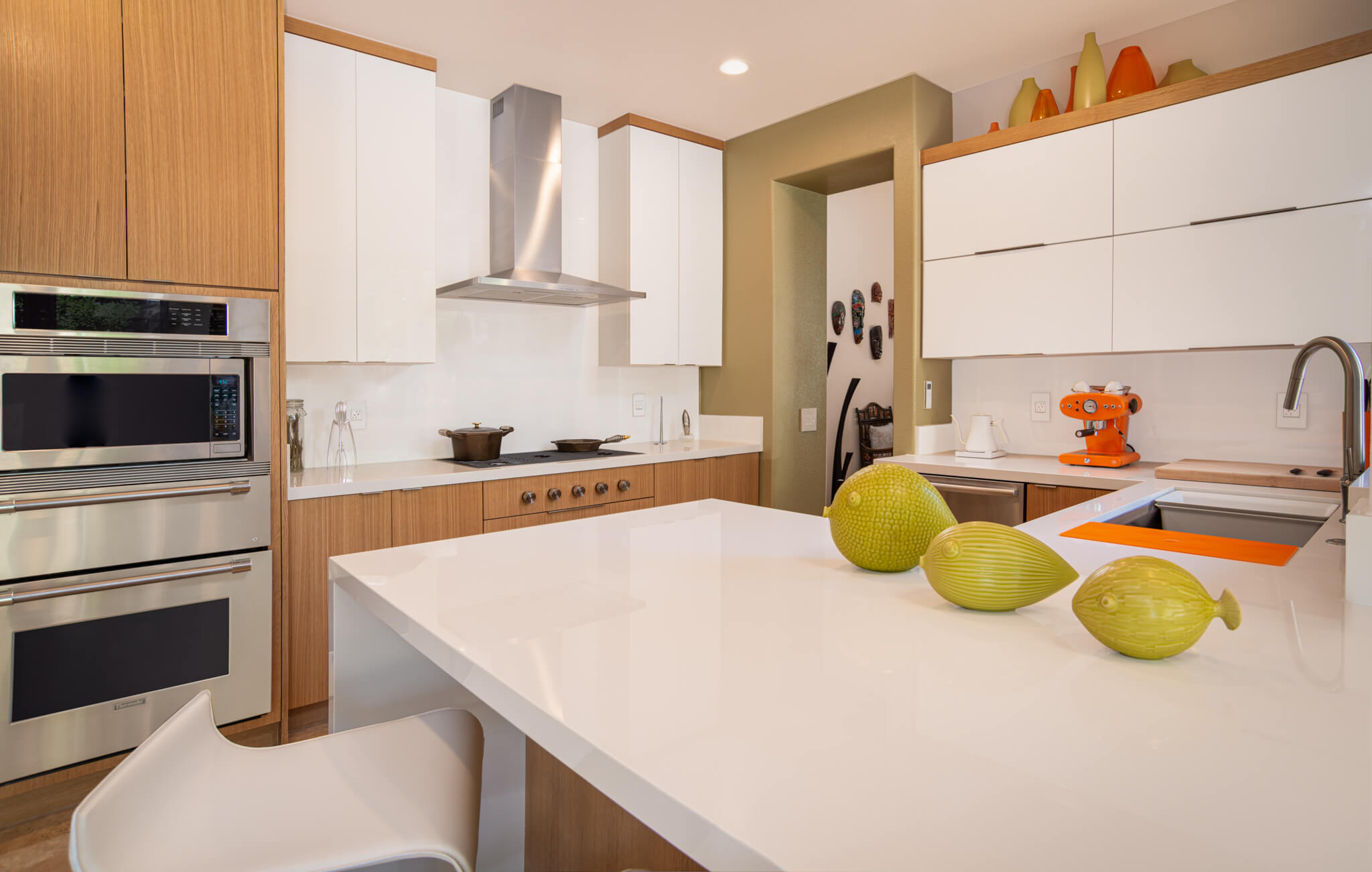 How to Choose A Kitchen Remodeling Contractor
April 22, 2022
A remodeled, updated kitchen can add value to your home. However, that value doesn't come cheaply. A kitchen remodel requires a significant expenditure to garner the rewards of added value. How much does a kitchen remodel cost?
There is no one-size-fits-all answer to the question of kitchen remodeling costs. The costs will depend on several factors, including how large your project is. For example, suppose you are simply refinishing cabinetry, adding new paint, and updating minor details. In that case, it will be less expensive than if you are replacing cabinetry, appliances, flooring, and changing the kitchen's layout in any way.
Your location is another significant factor in the cost of a kitchen remodeling project. A remodel in New York will likely have a different price tag than one in Las Vegas, for example. In the Las Vegas area, Designer Kitchens and Baths can help you determine the cost of your remodel based on the factors that can affect your remodeling costs.
Factors Affecting the Cost of Your Remodel
The average kitchen can cost anywhere between $250 and $480 a square foot. That's just the average. In Las Vegas the average cost of a kitchen remodel ranges between $25000 - $65,000 depending on how extensive your remodel is and how big your space is.
The cost can be more or less depending on various factors, including your chosen materials. If you must have top-of-the-line materials for every aspect of the remodel, your cost will be greater than if you are willing to prioritize certain items as needing to be top-of-the-line while others can be less expensive. 
Labor and Installation Costs: You can expect the installation and labor costs to make up approximately 15 to 20% of your budget. This cost is somewhat negotiable depending on how much work you can do yourself and if your contractor is willing to negotiate.
Countertops: Your countertops are another considerable expense in the kitchen remodel, adding up to 10% of your overall budget. Of course, this cost is dependent on the materials you choose. Many homeowners want high-end countertops because they are a large portion of the kitchen landscape. However, some lower-grade materials can fit the bill nicely if something else is a priority.
Flooring: Flooring is another area where choosing materials plays a significant role in determining cost. As a general rule, flooring is approximately 15% of the overall budgetary costs.
Lighting: If you are remodeling your kitchen, lighting should be an essential element that you want to include. To fully provide the kind of lighting you need—ambient and task lighting—you should expect about 5% of your budget to be spent in this category.
Cabinets: Cabinetry is the most significant part of kitchen remodels typically. This element and the hardware for its account for 35% of the average kitchen remodeling budget.
Appliances: If you have machines that you love or that are relatively new, you can possibly skip this cost. However, if your devices are old or no longer work properly, it is time to replace them during the remodel. This is another area where cost can be relative to your priorities, but appliances make up approximately 15% of the overall budget.
Other fixtures like plumbing, faucets, doors, windows, and even wall coverings can affect the budget depending on the size of your remodel and what you have to do to them.
Wrapping It Up
There is no set cost to a kitchen remodel, but it does add value to your house. Talk with a remodeling contractor to better estimate your exact remodeling costs.