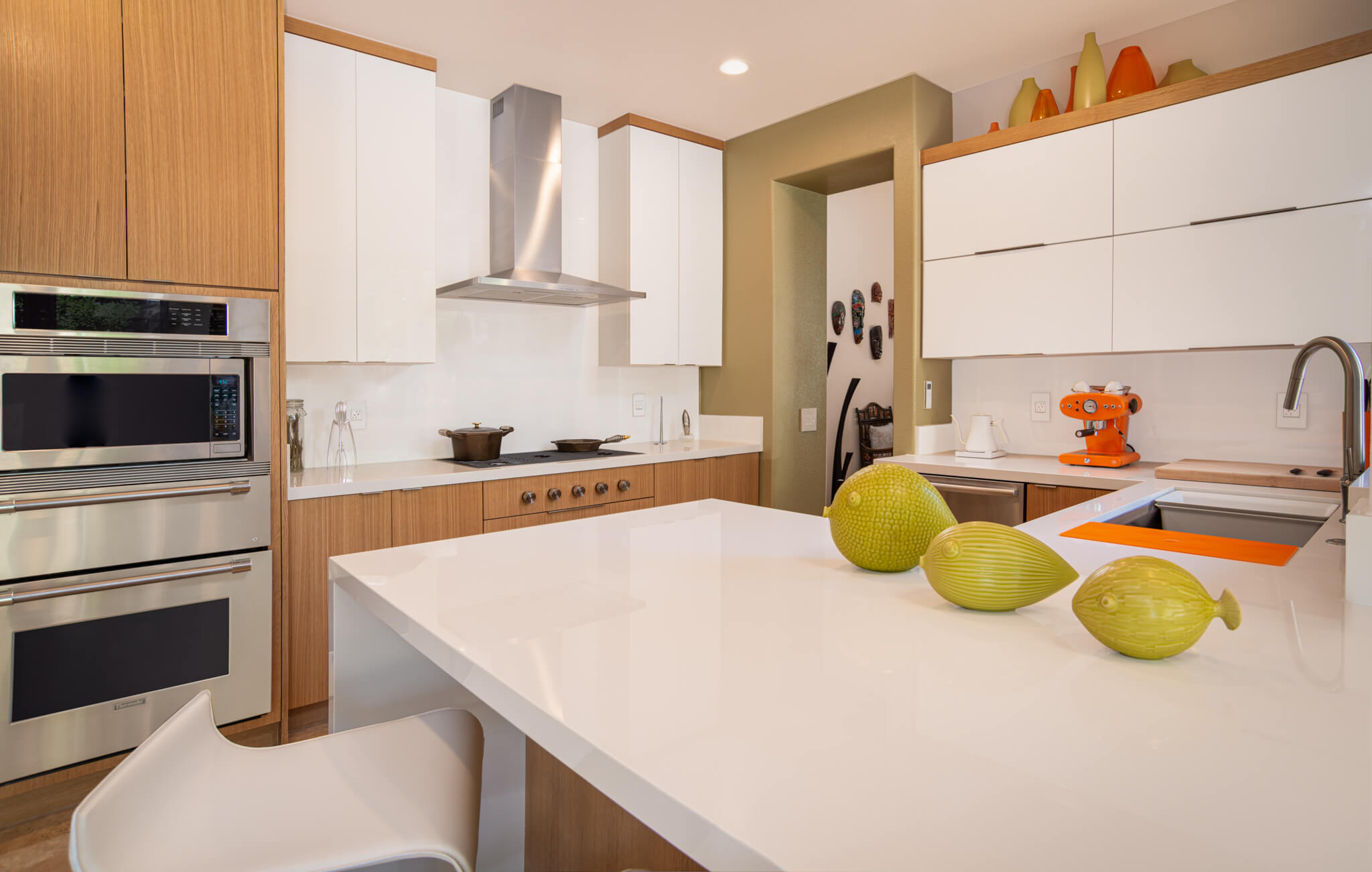 How to Choose A Kitchen Remodeling Contractor
April 22, 2022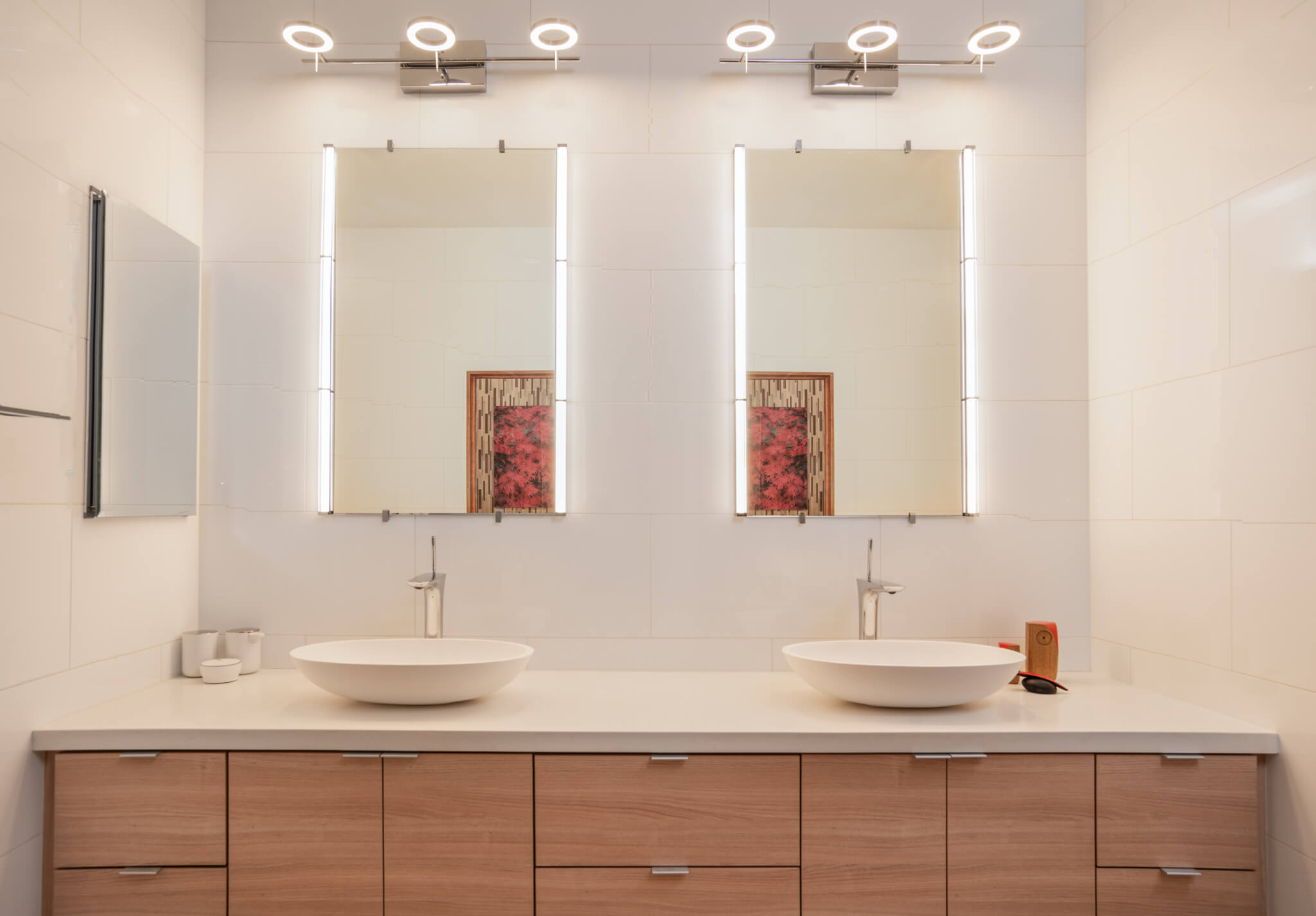 A Guide to Bathroom Remodeling
August 20, 2022
One of the best and simplest ways to breathe new life into your Las Vegas home is remodeling your bathroom and kitchen. A remodel doesn't always mean deconstructing the entire house for a new and better look. Rather, it's about replacing and considerably improving the feel and look of your kitchen and bathrooms.
However, a full-scale remodel of your Las Vegas kitchen or bathroom will require planning, project management, and technical knowledge. This is where a professional, such as Designer Kitchen & Bath, can easily handle all of it on your behalf, making sure that you get the design as well as products that suit your needs and space.
Increase Your Las Vegas Home Value
Kitchen remodeling and bathroom remodeling in Las Vegas significantly boost the value of your home, and you are likely to sell it faster than a house that still needs repairs or an update. Did you know that kitchen and bathroom remodels are some of the most popular and lucrative home improvement strategies? And with Designer Kitchen & Bath, you can rest assured that the approach will not fail you.
And luckily, in today's thriving and growing housing market, you can easily reap up to about 75-90% return on investment.
Added Functionality
Renovation and kitchen remodeling offer unlimited possibilities. While space can sometimes be an issue, do not let it keep you from achieving your dream kitchen or bathroom.
You can add hanging cabinets if you lack space in your kitchen, as this will give you more storage options.
Improved Energy Efficiency
Kitchen or bathroom remodeling in Las Vegas allows you to upgrade your appliances and home systems. This is important as it will make sure that your home is energy efficient, saving you money in the long run. High-end kitchen remodeling will incorporate updated lighting and wiring, which reduces energy use.
Hire Designer Kitchen & Bath
If you need to remodel your kitchen or bathrooms, you should rely on Designer Kitchen & Bath. A kitchen or bathroom remodel is one of the best ways to revitalize your indoor space. Designer Kitchen & Bath has a showroom in Las Vegas and provides a one stop shop experience.
Kitchen Remodeling in Las Vegas
When your remodeling kitchen plan includes a lot more than merely a fresh coat of paint, you should hire a professional and experienced designer in Las Vegas who will help create an ideal kitchen design for you by paying attention to all of the details. Remodeling or updating your Las Vegas kitchen is the best way to add value to your home.
Bathroom Remodeling in Las Vegas
Is your bathroom old and outdated? Perhaps, you simply do not like what the previous owners did and would like to refresh its look? If so, it is time for bathroom remodeling in Las Vegas! Regardless of your interior ideas and dreams, Designer Kitchen & Bath and owner Aaron Vry will help you realize your dreams.
The team at Designer Kitchen & Bath specializes in remodeling kitchens and bathrooms. Contact them today, and they will be willing to assist.
6380 S Valley View Blvd #302, Las Vegas, NV 89118
(702) 396-2284